These deals are FREE only to our exclusive members. You won't find them free anywhere else.

​

Yay!

This month's featured story is brought to us by the always fabulous Keira Blackwood & Liza Street!
Dragon Shattered by Keira Blackwood & Liza Street

Four dragons, one fate.

One soul shattered, four entwined.

Ariana believed she'd been lucky to find love once. No other man could compare to her mate, and his memory lived strong even after his tragic death.

Whitesong Security became her way of continuing his legacy, fighting for good causes.

Silent battles rage amongst the shifter elite over artifacts from the war that claimed Ariana's mate. As more elite shifters make demands for Whitesong's expertise, Ariana is forced to take a partner.

Ariana has three equally skilled applicants to choose from, but each one calls to her dragon and stirs emotions long forgotten.

It's only a matter of time before they win her heart.

Powered by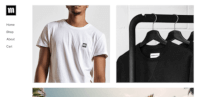 Create your own unique website with customizable templates.